An Enterprise Resource Planning (ERP) system is a cloud-based integrated system that can manage both internal and external resources in a business. Many companies implement ERP systems on their premises. You may ask me why is this a big question? Behind which you may find an answer to the question 'Why do you need an advanced ERP system in 2022?' When every company is looking to sit under technobrella, tech merchandisers and their sales channels are shifting their attention from the unorganized enterprise market to the enormous opportunity presented by the midmarket.
The definition of midmarket companies varies widely, but we can safely say that businesses that have between 50 and 1,000 employees fall in that category, as do organizations that claim revenue between $100 million and $3 billion. This is a very large market that is a greenfield opportunity for a lot of technology vendors and third-party managed service providers (MSPs).
The specific reasons behind companies investing in this technology vary, but the key focus point is cost reductions and productivity enhancements. There are several giants offering ERP systems in the market compatible for the small level to large enterprises. Every ERP system has some basic functionalities along with several customized features they offer. Oracle NetSuite, SAP Business, Sage Business, SYSPRO, Dynamics 365, are the leading ERP software products in the market.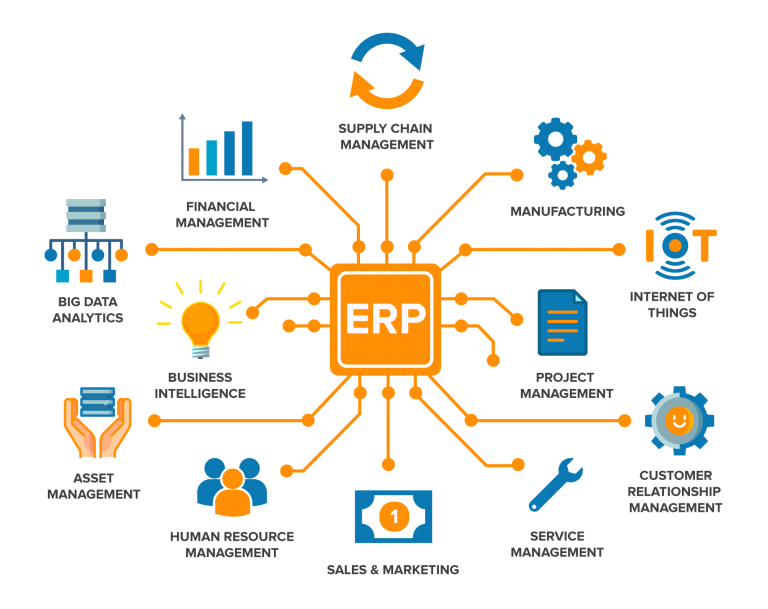 Here are 5 major reasons to invest in Enterprise Resource Planning Software in 2022
1. Software Standardization
With an unmanaged system, various business processes within an organization utilize disparate applications to manage similar operations. This can lead to chaotic data transfer, time-consuming processes, and security gaps.
An ERP system binds together all these processes with a unified interface. This makes it easy for users to access data with a centralized dashboard and features like access control and increased data security.
2. Streamline Business Process
Simply implementing an ERP system does not provide a company with immediate benefits. As a result of implementing an ERP system, most companies re-think and re-engineer their current business processes and methodologies. An ERP system seeks to streamline business operations by integrating the data and refining the processes required to operate an organization. Many companies that implement an ERP system discover their company has many functional silos. In other words, very little integration exists from one department to the next.
3. Cash Cycle Improvement
An ERP system integrates all aspects of a company's operation. The speed of the order-to-cash cycle determines how quickly a company gets paid for its good or services after the sale. It helps in improving the cash cycle by decreasing the order-to-cash cycle. Non-integrated software systems often require multiple data extracts to various spreadsheet programs, or they require uploads from one system to another. These gaps in data flow slow the response time from the time the order gets received to the time payment gets received from the customer. The longer it takes for the customer to pay, the more cash a company has as outstanding. This results in decreased cash flow.
4. Easy Information Access
Still, how long would it take you to find out? What about other crucial performance criteria, like orders per day or deals to date? For companies that calculate on siloed systems and spreadsheets that need to be constantly streamlined and conformed manually, if someone asked you what your average deals periphery is.
The pace of business is faster than ever ahead, which means workers across your company need immediate access to crucial data. With an ERP result, directors can get a holistic view of business operations at any time, while other staff can get the information, they need to do their jobs more effectively. For illustration, deals representatives should be suitable to view a client's full sale history and further proactively ameliorate renewal rates while adding upsell and cross-sell openings.
An ERP system is a key factor in increased productivity for a company whether it is cloud-based software to ease things or a typical business process in a dreaming phase. It integrates data and processes across various teams, departments, and locations. An ERP system allows a company to make product movement faster, order process quicker, rapidly invoice to customers, reconcile shipments sooner, and helps in making strong and impressive decisions faster.
As your company grows, you need to leverage technology to maintain control over things and stay ahead of the competition. There're a lot of complex preparation works that go into consideration that you're ready to tackle any difficulties. For growing companies, implementing an ERP system is a necessary step to build, if they want to move to the next level. STREAMS Solutions has over 10 years of experience and we have streamlined through business techno consultancy for 50+ organizations – small to large. Connect With Us Here to have 30 minutes of fruitful discussion for free.