NetSuite Consulting & Integration Service
World's #1 ERP to Scale Your Business
Oracle NetSuite ERP is a complete, end-to-end cloud platform. It is a configurable solution to fit your business needs. NetSuite ERP has built-in business intelligence that leverages data combined with visual analytics to drive informed decision-making. All key business operations feature Oracle NetSuite has:

Dashboards and Business Intelligence

CRM for Marketing and Sales

Order Management and A/R

Accounting and Financial Management

Application Security

Inventory and Warehouse Management
Enterprise Streamlining Strategy
Oracle NetSuite ERP allows organizations to streamline their business processes and scale-up their fast-growing business. NetSuite ERP integrates and automates key functional areas like financial management, revenue management, inventory management, order management, billing, e-commerce, and CRM.

Easy Access

Planning & Budgeting

Warehouse Control

Custom Options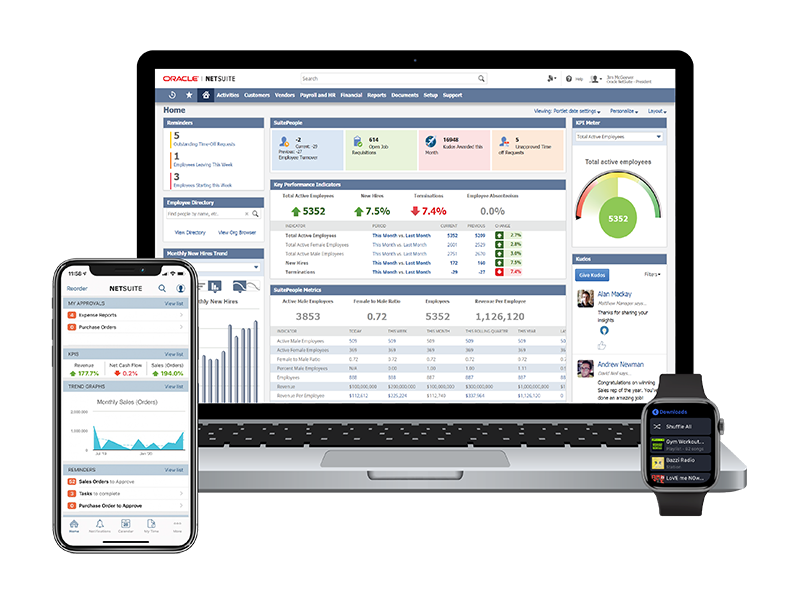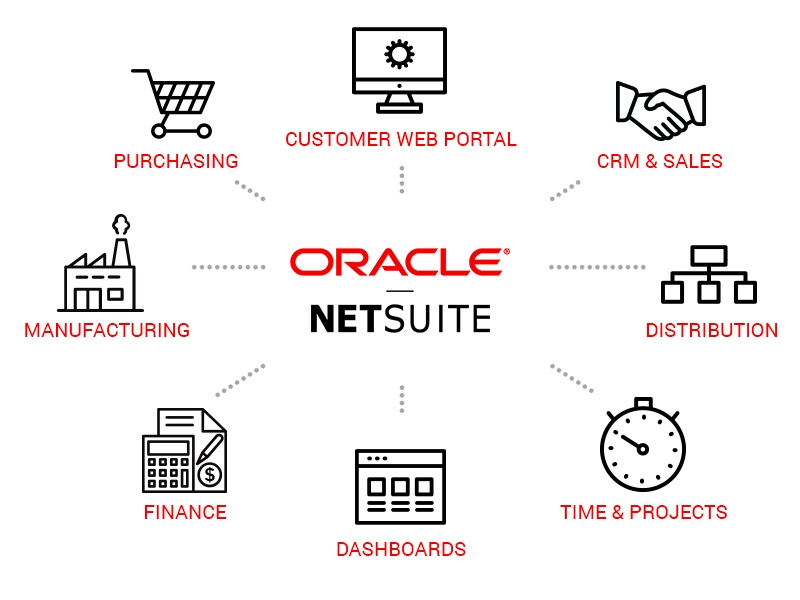 Engaging Business Decisions for Revenue Growth
In the context of planning and running processes for increasing productivity such as accounting, inventory management, order management, etc., organizations need a system that is easy to deploy, manage, and is cloud-based. Oracle's NetSuite ERP is the system that passes on all the parameters required for an effective ERP system.
Why STREAMS Solutions is your preferred NetSuite Consulting Partner?
STREAMS Solutions is a premier Oracle NetSuite Service Expert and NetSuite Consultant based in the the USA (DC Metro Area, New York, New Jersey, North Carolina, Virginia, California, Florida, Texas, and more), Canada, and Singapore. Our NetSuite Consulting team has in-depth Oracle NetSuite experience in Non-Profits, E-commerce, SaaS, and several other industries. We offer end-to-end NetSuite implementation lifecycle, customization services, after-go-live support, NetSuite Assessment, and maintenance services. We are specialized in NetSuite integration with other systems including Salesforce, Workday, UltiPro, Concur, 3rd party systems using iPaaS solutions including Boomi, Celigo, and custom solutions.
We offer a range of services listed below to help you achieve the results you are after.
NetSuite Customization and Development
With our proven expertise in Suite Script, we customize your NetSuite account according to the unique needs of your businesses.
NetSuite Script Modifications and Enhancements
We improve existing functions in your business through our tried and tested deployment process. We closely calibrate with you in order to elicit fit-for-purpose information and scope what's necessary for your business requirement.
NetSuite Integration
We understand how the integration works and how important it is for your business. We create custom applications that can make your NetSuite Integration goals happen.
NetSuite Consulting
We guide you through best practices/insights and accelerated processes for you to yield continued benefits in your operational objectives.
Oracle NetSuite has predictable, affordable subscription pricing with no hardware or maintenance costs. It is a native e-commerce solution or integration to your existing platform for automation sales orders, product catalog, and fulfillment.
Send us your details, and our NetSuite Consultants will reach you within 24 hours.