NetSuite second release of the year is here. NetSuite release 2022.2 is carried out beginning in late August 2022, and it's brimming with improvements for bookkeeping, project the executives, and assembling and that's only the tip of the iceberg. Herein, our team of NetSuite experts has compiled the new fundamental highlights and "need to know" data for this exciting update.
NetSuite Release 2022.2 includes the following enhancements to NetSuite Accounting features: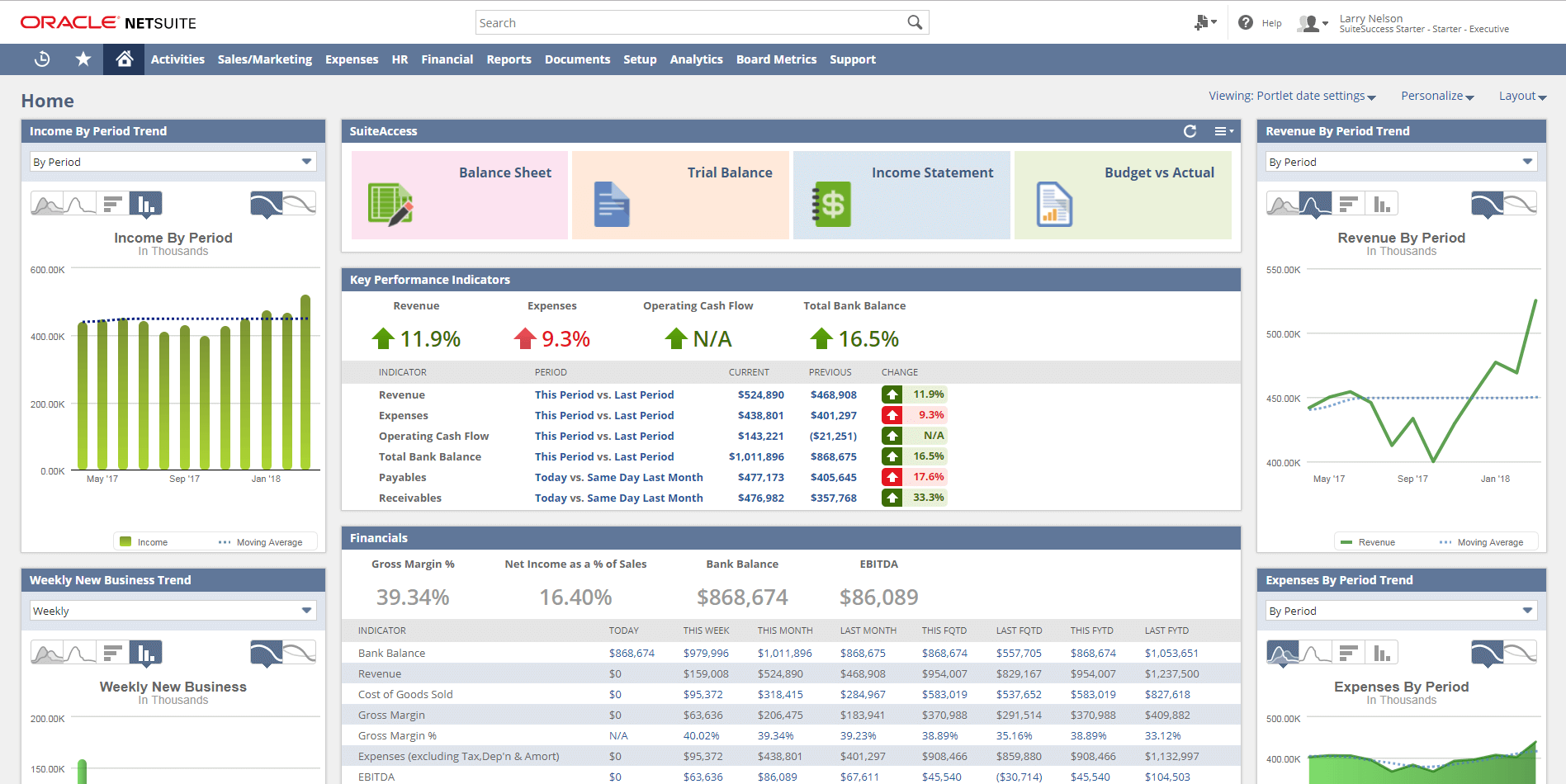 Deferred Revenue Reclassification
This release includes upgradation to the calculations for contract assets and netting entries, the netting entry adjusts each element's deferred revenue accounts, so no element is a liability when the group is a net asset, and vice versa. This update impacts only calculations of reclassification when the accounting preference Unbilled Receivable Adjustment Journal Grouping is set to Arrangement or Sub-Arrangement Group. The new computations apply to revenue arrangements with a combination of positive and negative elements.
This update includes to the foreign currency gain or loss on contract asset adjustment calculation. And the third feature upgradation prevents NetSuite from skipping the Net Contract Asset or Liability Per Element Adjustment. Previously, NetSuite skipped the Net Contract Asset or Liability per Element adjustment when the arrangement or sub-arrangement group fulfilled certain criteria.  
Advanced Revenue Management
In NetSuite Release 2022.2, The Advanced Revenue Management (ARM) feature has been split into two core features:
Advanced Revenue Management (Essentials) – The feature is designed to support the uses of revenue arrangements, and plans to automate revenue deferral, forecasting, recognition, and auditing. 
Advanced Revenue Management (Revenue Allocation) – This feature is designed as an advancement of the Advanced Revenue Management (Essentials) having some add-ins. The revenue allocation feature supports the use of range checking, fair value pricing, and fair value formulas to allocate revenue across several promises to deliver the goods and services in lieu of advanced payment. 
This update does not affect functionality for existing NetSuite accounts that have the Advanced Revenue Management feature enabled, and both features 'Advanced Revenue Management (Essentials)' and 'Advanced Revenue Management (Revenue Allocation)' will be enabled automatically in the accounts.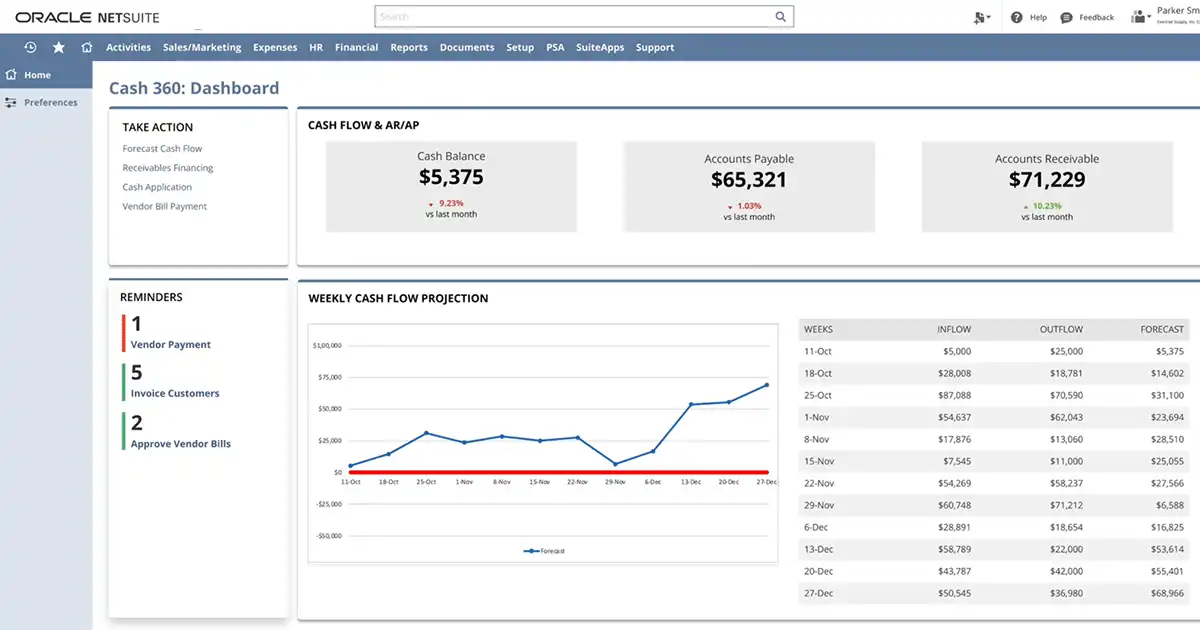 Cash 360 SuiteApp version 1.00.0 has been released to download and install from SuiteApp marketplace.  It provides a real-time view of the company's cash position and will help in effectively managing cash flow. The cash 360 has two major features & dashboards – Cash Management and Forecasting, that lets you to get the real-time cash projection value, current bank balance, payable and receivable amount, A/P, and A/R in diagrammatic chart presentation.
Forecasting will enable the capacity to set forecasting preferences in days, weeks, and months. It provides the ability to group accounts to forecast cash flow, cash receivable, and cash payable within a set period.
Project 360 Dashboard is a project dashboard that provides a centralized view of data points, reports, statuses, and key metrics to manage projects efficiently, and is now available for installation from the SuiteApp Marketplace. The new dashboard within NetSuite SuiteProjects brings an additional layer of visibility and reporting advancement. Project Managers can view all the assigned projects to them by accessing the Project Portfolio page. They can also dive deeper into detailed insights of the page from the following sub-pages: 
Project Overview 
Resource Planning 
Budget and EAC 
Billing and Revenue 
Financial
What is new in Project 360 Dashboard Update?
Updated saved search for overdue tasks​. 
Updated label name from Projects at Risk to overdue projects. 
Improved matching transactions to the profitability report – ensures transactions with similar IDs to Purchase Orders are included in the Profitability Report portlet. 
Additional Language Support – Available in Russian 
NetSuite: Vendors, Purchasing, and Receiving
NetSuite Vendor Bills Creation from Uploaded Files
In NetSuite Release 2022.2, a new vendor bill can be uploaded into the File Cabinet by the user and then run the NetSuite vendor bills (records) from the uploaded files. The process supports both types of vendor bills – items and expenses. Uploading scanned vendor bill and new NetSuite Vendor Bill creation from the uploaded files eliminates the manual data entry process and reduces the risk of errors and inconsistency. The uploaded files appear after page refresh on the second vendor bills page. 
New NetSuite Release has multiple enhancements in the functionalities. If you have any questions related to NetSuite Release 2022.2, Contact Us.